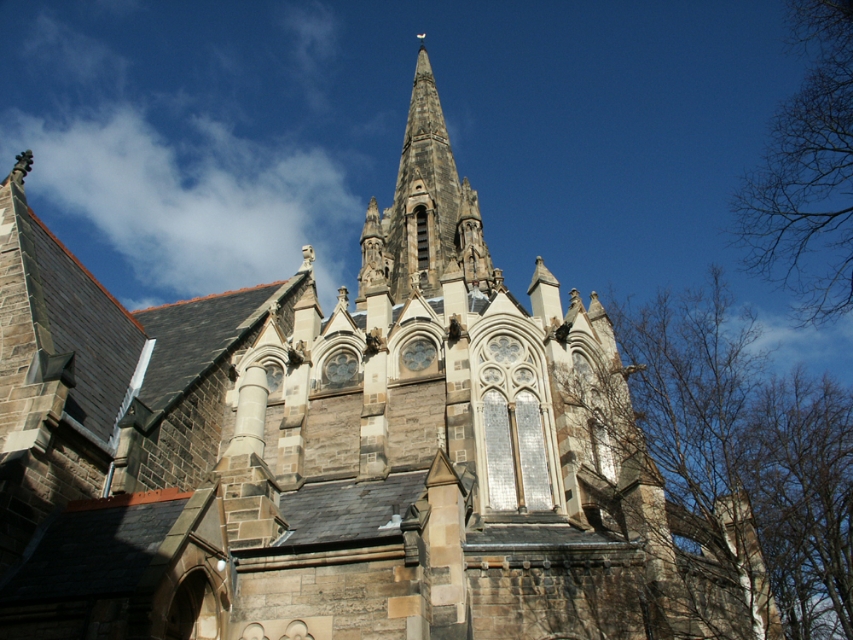 Careful surveying of a historic building is crucial to developing a good and effective scheme of repairs.
At this Church, we undertook a survey from a cherry picker to ascertain the condition of the stone and to take profiles, before coordinating the phased scheme of HLF and Historic Scotland grant aided work.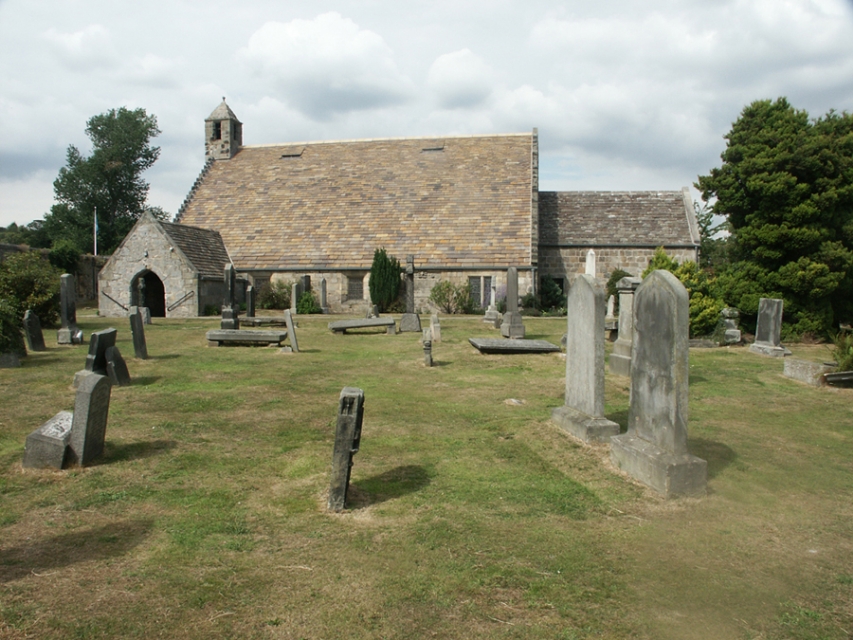 With care and patience our built heritage can be saved.
In this project to renew the roof coverings of Aberdour Kirk, we visited several quarries to find a suitable material for the work. The project also involved working with an engineer to carefully stitch together the historic masonry of the walls, which had been weakened during a period when the building was roofless.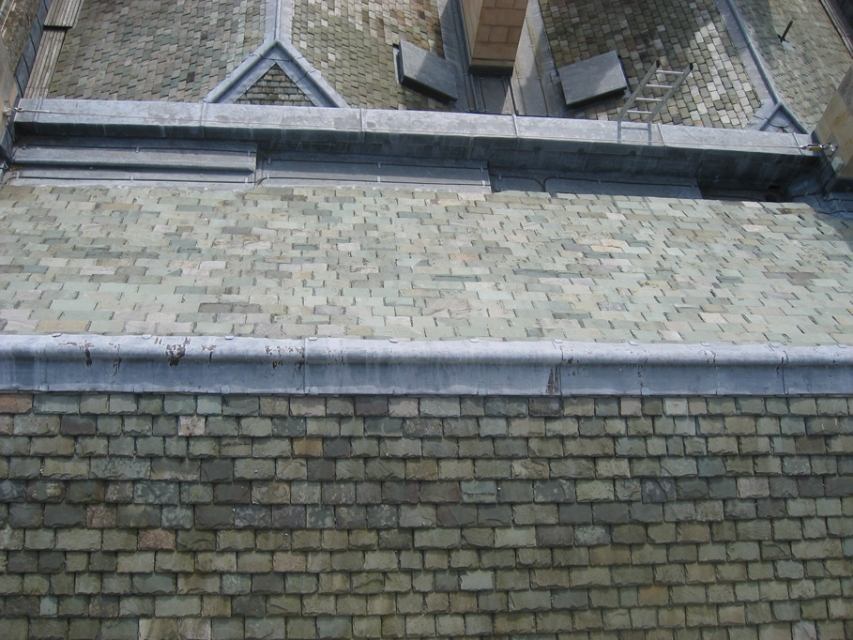 Replacement of roof coverings involves careful detailing of leadwork to current standards, while respecting the original details of the building.

In this example the discovery of rotted timbers below the roof structure and at parapet gutters involved some careful reinstatement, with locally grown timber and using traditional joinery methods.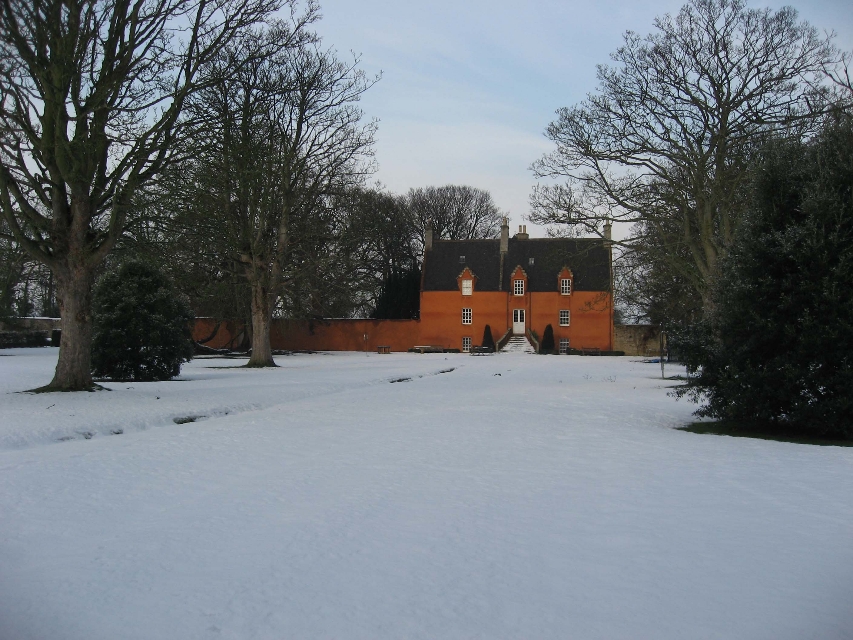 Historic buildings in particular, benefit from regular building maintenance inspections.
Often annual, these are used to identify small issues at an early stage, to direct maintenance and to avoid major problems developing unexpectedly. We have provided these reports for a number of trusts and private clients.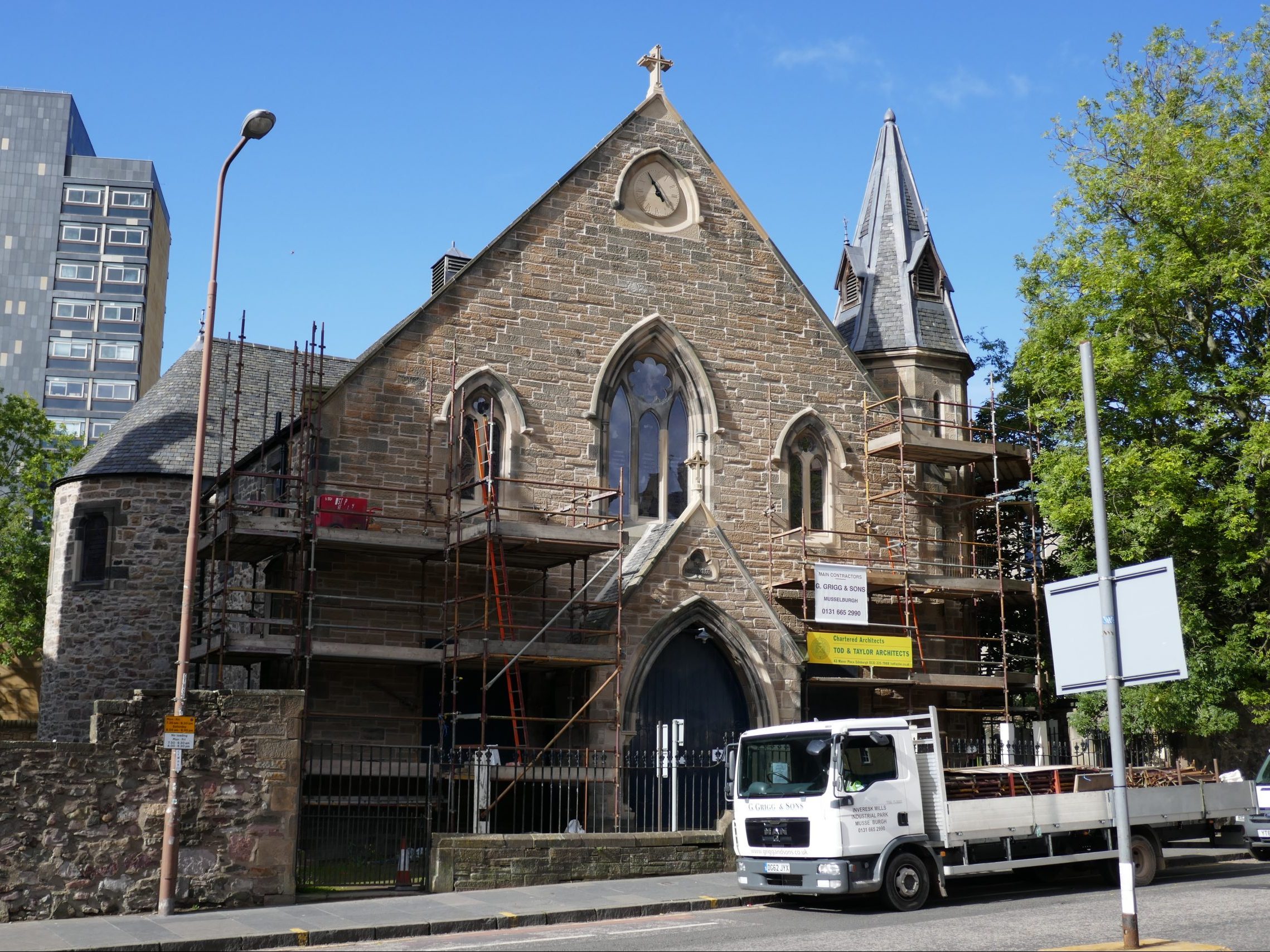 If you have the vision, we can support you with knowledge and experience of traditional materials.
The first step in a project to restore this Church for worship, after being used for years as a furniture store. The stone repairs and restoration work required careful detailing, sourcing and coordination.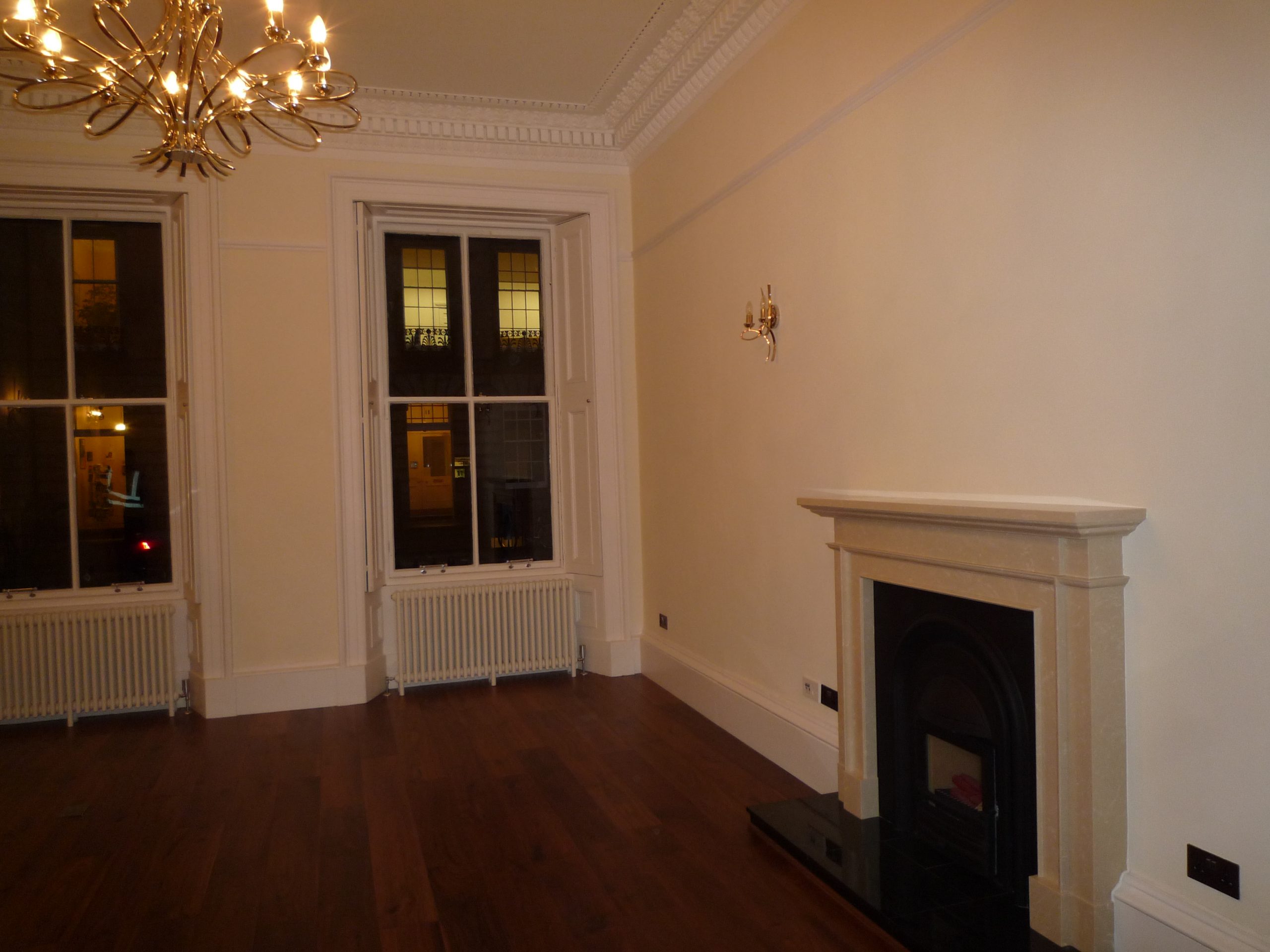 Current buildings in Edinburgh can be successfully re-purposed and enjoyed in a new context.
A New Town house created from what was an office. Work included uncovering the original features, hidden away under panels and electric cabling.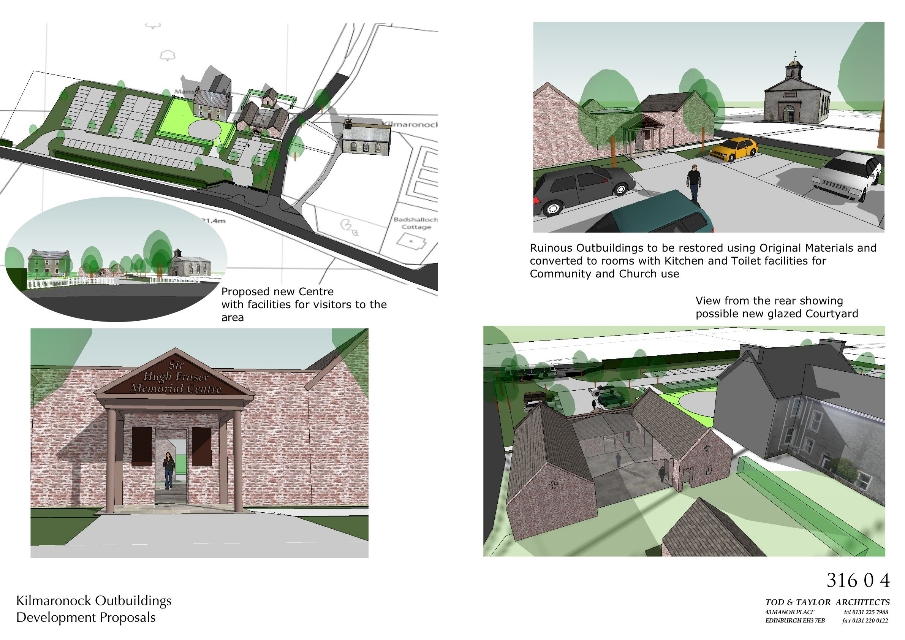 Options studies and feasibility studies examine alternatives and explore how projects might be developed to suit identified requirements.
With costed options it is possible to take informed decisions about development, maintenance, alteration or even disposal of property. Our wide experience allows all ages of building, from historic to late 20th century, to be examined with options available and presented for consideration.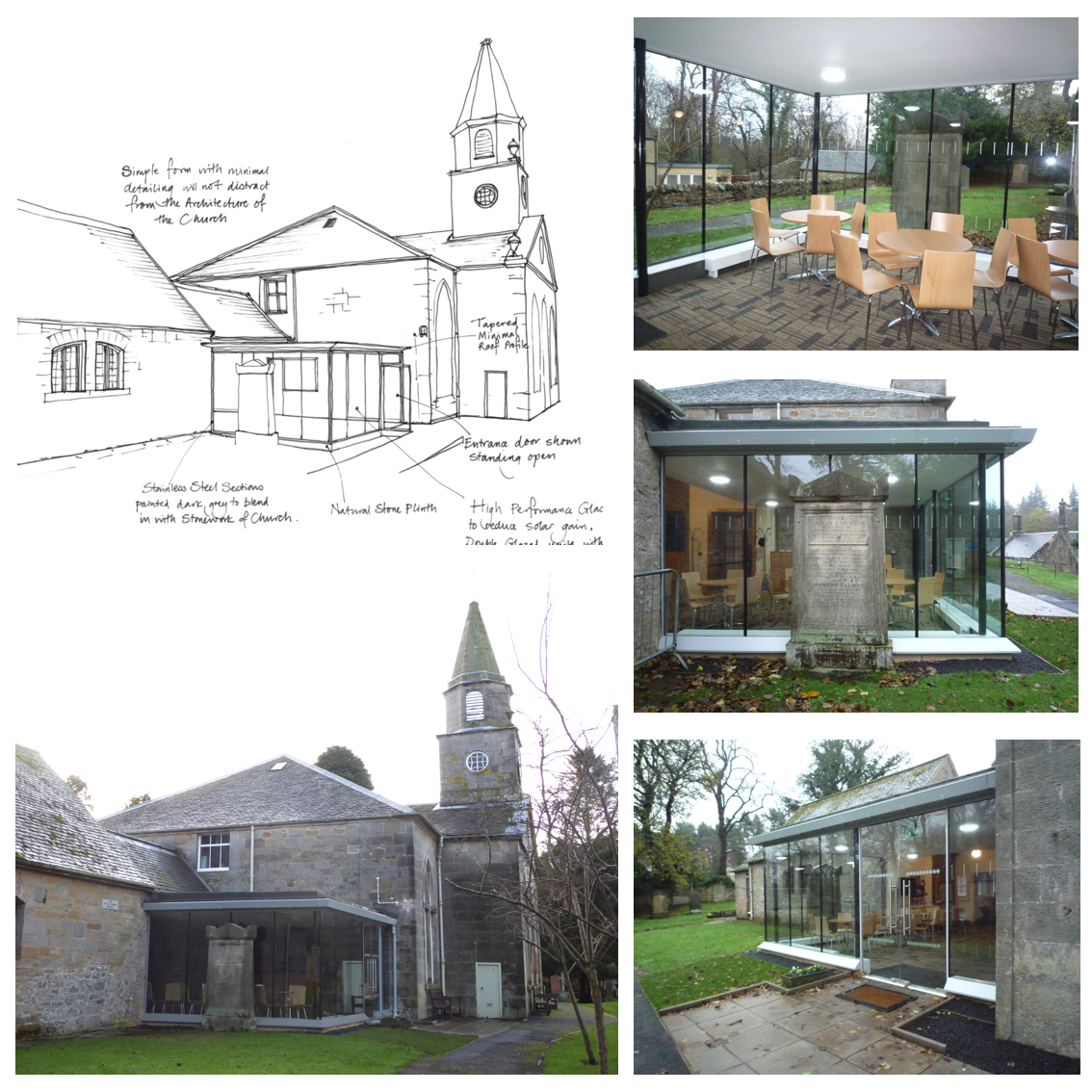 Working within constraints is common in a conservation area.
Our brief was to design a simple reception foyer, link and toilet facilities, to this listed Church in a conservation area. The tight planning guidelines presented a challenge as well as the discovery of important archaeological remains in the graveyard. The outcome is a welcoming entrance to the Church, delivered on time and within budget.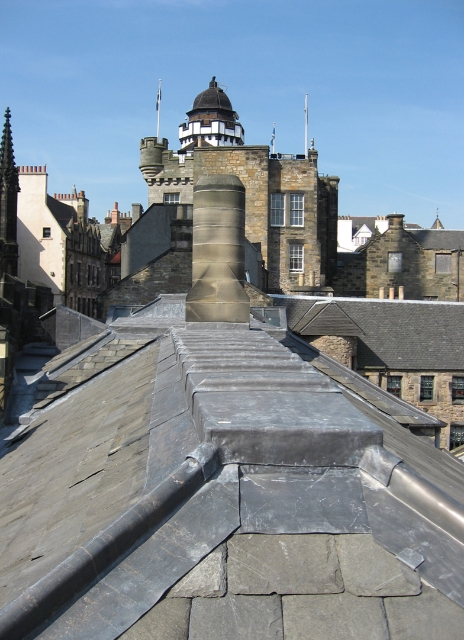 Historic buildings benefit from a long term view to manage maintenance and development.
We provide access audits and risk assessments as required. Grant giving bodies may request these reports as a condition of their support.